We had great fun in the school for World Book Day 2022. Lots of costumes, colour and most importantly READING! Here are some photos from various classes in the school.
Junior Infants loved dressing up as some of their favourite characters.
Senior Infants certainly got into the spirit of things …
1st Class were very enthusiastic for World Book Day!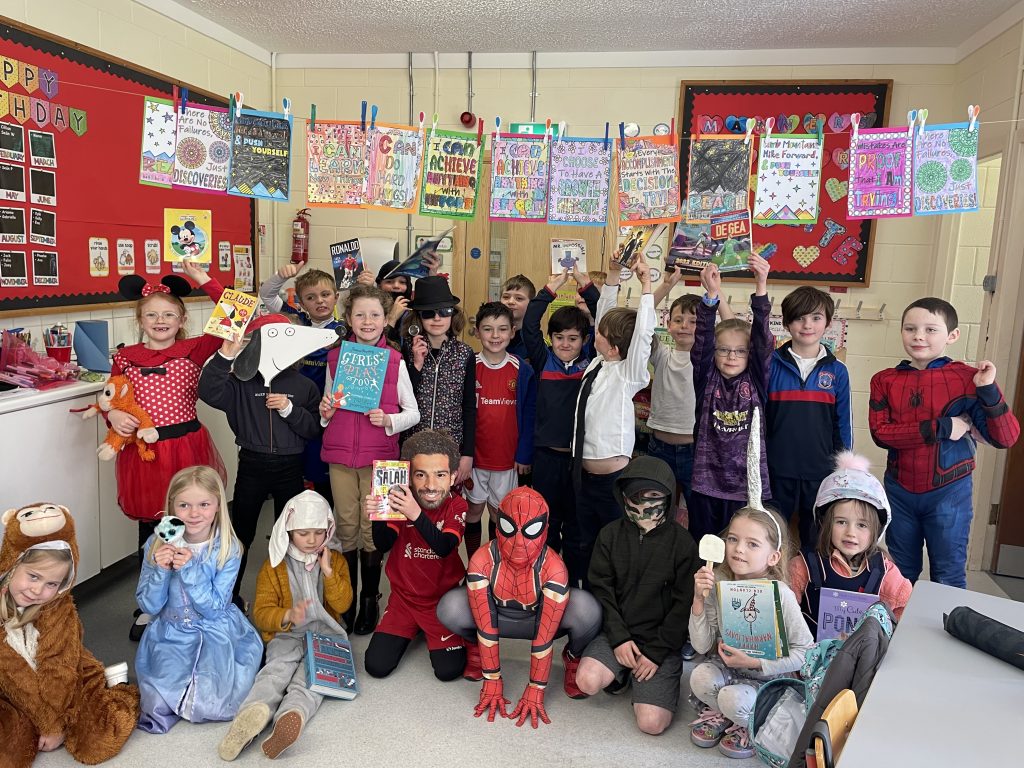 3rd Class had a great World Book Day. All the children dressed up as their favourite characters and looked fantastic. Here are a few pictures of the children 'extreme reading' their favourite books.
5th Class enjoyed some activities on World Book Day. Here's 5th Class with their 'Extreme Reading'. We got into the most extreme positions to read our books.
5th Class also tried a 'Speed Dating' reading activity. They each had one minute to convince a class mate to read their book, then they moved on: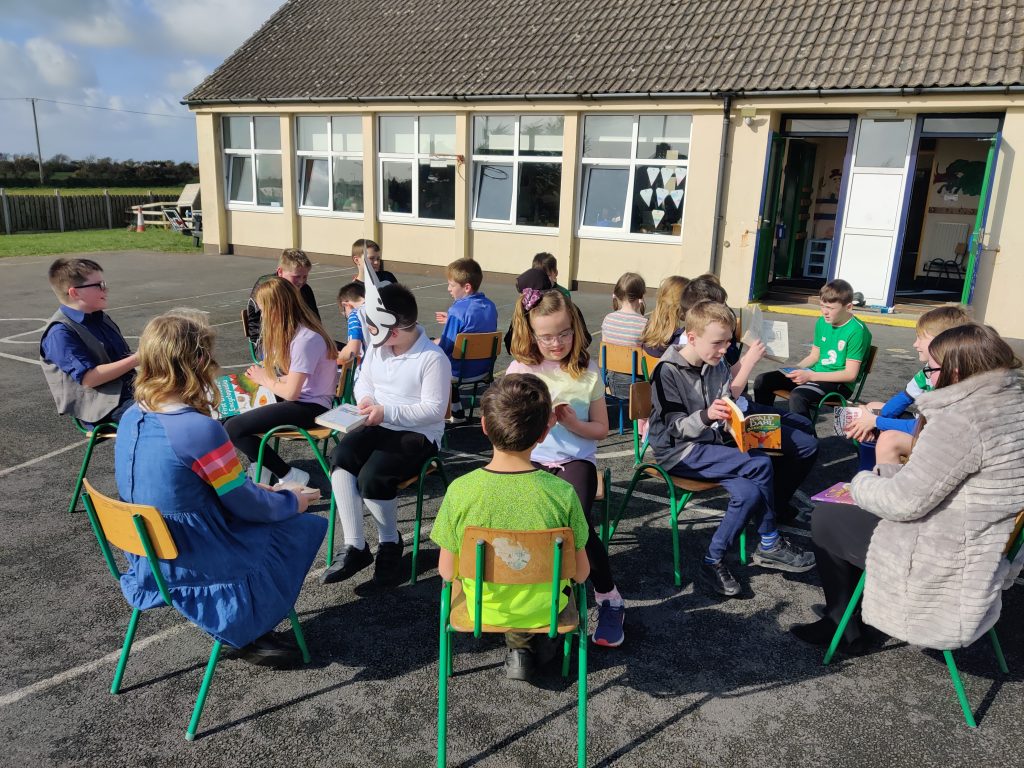 6th Class sketched some of their favourite characters from books: